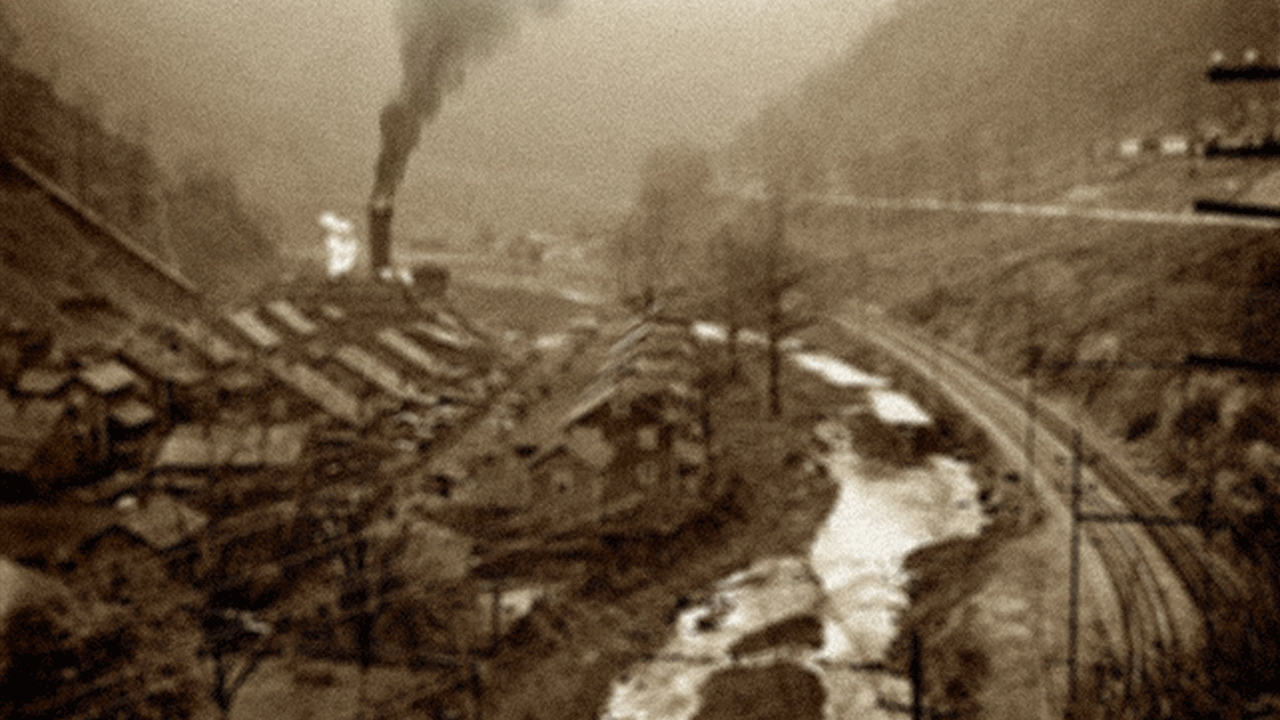 MEET THE CAST AND TEAM OF OUR PREMIERE WVPT'19 PRODUCTION!
After the developmental reading in January 2019, this summer Storming Heaven: The Musical is having its first full stage production to kick off the West Virginia Public Theatre's Summer 2019 season June 6 – 16, 2019!
A LITTLE BACKGROUND
When Katy Blake and Peter Davenport began their long collaboration five years ago, they set about to find a story that would give exposure and a voice to the historically marginalized people of West Virginia, upon whose backs the American coal industry was built. It was Katy's strong desire to shed light on the lives of these coal miners and their families, as well as on the deep dark recesses of an industry that to this day treats its workers unfairly that guided their search.
While doing historical research, Katy came upon the novel, Storming Heaven, by Denise Giardina: a sweeping tale of intertwined lives, love and loss, actual historical coal industry events coupled with the start of the United Mine Workers of America. It was in Denise's compelling work that Katy and Peter found the perfect material upon which to base their own story.
THE MUSICAL
Our story is about coal mining in Appalachia at the beginning of the 20th century and the struggles of the coal miners and their families. It centers on Carrie Bishop, the coal mine nurse, and a love triangle between her and her husband the mine preacher, and a Union organizer. During our story, Carrie discovers how to claim her power as a woman in a world and time when women, like minorities and immigrants, were second-class citizens and were told what to do and how to behave. It is set against the backdrop of the 1920's Coal Wars of West Virginia where the disenfranchised workers - upon whose backs American industry and this country were built - struggle to fight for their basic human rights by unionizing. It culminates in the Battle of Blair Mountain between striking miners and mine owners, when President Warren G. Harding sent the National Guard to kill the Union's efforts. It was the largest civil insurrection since the Civil War, and that lost battle successfully stopped United Mine Workers from fully forming for another decade.
Demos
by
Storming Heaven: The Musical
world premiere of storming heaven: the musical
MAY 31, 2019
We are one week away from the world premiere of Storming Heaven: The Musical at the West Virginia Public Theatre and are beyond thrilled to see the show come to life. See our wonderful cast and team here and make sure to purchase tickets to the show!
CASTING UPDATE
MARCH 25, 2019
Our final auditions for the upcoming full production of the show, held in New York, Pittsburgh, and Morgantown, have concluded. Stay tuned for a casting announcement in the coming weeks! Tickets for the show will be on sale through the West Virginia Public Theatre website.
west virginia UNIVERSITY DEVELOPMENT WORKSHOP
JANUARY 11, 2019
Storming Heaven: The Musical is having a staged reading in Morgantown, WV, thanks to a collaboration with the West Virginia Public Theatre. After a week-long workshop, the reading was held on Saturday, January 19, at the Gladys G. Davis Theatre (WVU Creative Arts Center).
SOSENKO GRANT
JUNE 19, 2018
We are thrilled to share that Storming Heaven: The Musical has been named recipient of The Anna Sosenko Assist Trust grant for the 2018 reading series at NYMF! To learn more about the organization's mission, click here.
More new songs
APRIL 2, 2018
Katy and Flip wrote a beautiful new song for Aunt Jane, "Goin' Home", in the traditional early Appalachian ballad style. Katy and Peter also expanded Miles and Doc Booker's argument about Capitalism vs Socialism in the song "A Company Man".
OFFICIAL SELECTION new york musical festival 2018
JAUNARY 31, 2018
Storming Heaven: The Musical has been selected for NYMF 2018! For the cast of the staged reading, please click here.
festival submissions
NOVEMBER 11, 2017
After reworking the book and with addition of new songs, Storming Heaven: The Musical has been submitted to several developmental organizations around the United States.
THANK YOU
FEBRUARY 3, 2017
We would like to extend heartfelt thanks to everyone who came to witness the first showing of Storming Heaven: The Musical at our Equity 29 Hour Reading. Stay tuned for updates on the next steps of development!
ADDITIONS TO THE TEAM
JANUARY 11, 2017
Rounding out the cast and musicians for the Equity 29 Hour Reading of Storming Heaven: The Musical, the show features John McDaniel (Piano/Conductor), Mark Hartman (Keyboard), and Brad Parker (Guitar/Banjo/Mandolin/Fiddle).
CASTING ANNOUNCED
DECEMBER 19, 2016
We are happy to share the list of incredible actors and friends who bring our story to life. The cast features Jane Blass, Jake Boyd, Cole Burden, Harley Jay, Jayme Lake, Kevin Mambo, Paul Anthony Stewart, Don Rey, Lizzy Brooks, Gisela Dubuisson, Clyde Voce, Kristi Holden, Kathryn Markey, Ed Romanoff, and Jake Smith.
29 HOUR READING
DECEMBER 16, 2016
Rehearsals for our Equity 29 Hour Reading begin on January 7, 2017, with two readings scheduled for Thursday, January 12, at 12p and 4p at Playwrights Horizons Studios in New York.